Bay of Fundy and Annapolis Valley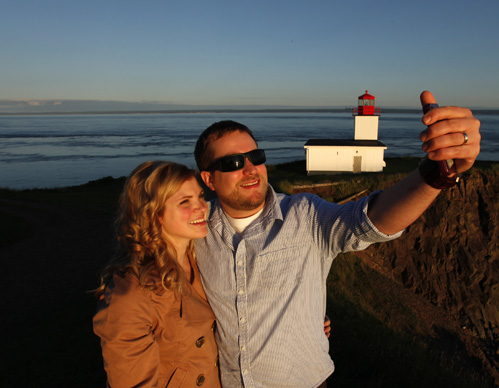 Home to the most spectacular tides in the world, the Bay of Fundy brings the ocean's treasures to you twice a day. Walk on the ocean floor, explore the fossil cliffs at Joggins, then wait for the tide to rise up to greet you.
This incredible phenomenon plays host to high tide adventures such as Kayaking, whale watching, and tidal bore rafting. Feast on the most amazing seafood along the shore, then head to the sunny orchards and incredible vineyards of the Annapolis Valley. Visit historic sites such as Grand-Pre National Historic site, rich in the history of our Acadian ancestors and historic gardens blooming from the richness of the soil.
For more information about the attractions, experiences and entertainment that the Bay of Fundy and Annapolis Valley region has to offer, visit Nova Scotia Tourism's website.