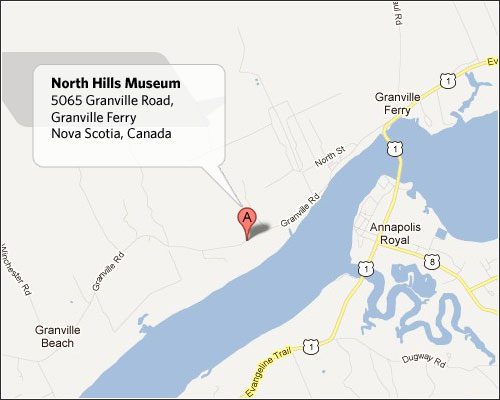 How to get here:
Take exit 22 on Highway 101. Follow North Hills Museum signs through Annapolis Royal to the museum. View map»
Last day September 30
Monday-Friday, 10 am to 3 pm
Admission by Donation 
North Hills Museum is operated for the Nova Scotia Museum by the Annapolis Heritage Society.